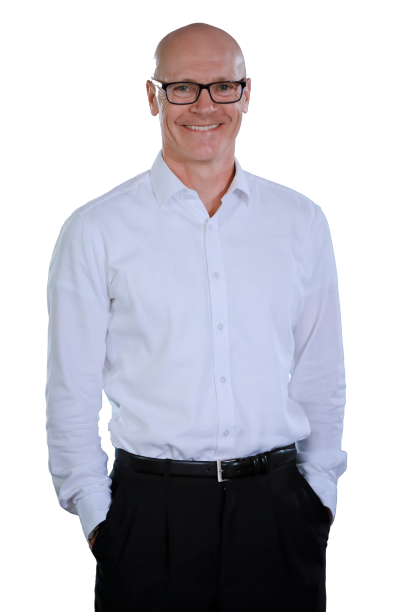 Personal Finance Journalist | Speaker | Author of Millionaire Teacher, Millionaire Expat & Balance: How To Invest and Spend For Happiness, Health and Wealth
Andrew Hallam is the international best-selling author of Balance: How to Invest and Spend for Happiness, Health and Wealth; Millionaire Teacher: The Nine Rules of Wealth You Should Have Learned in School and Millionaire Expat: How To Build Wealth Living Overseas. Profiled on such media as CNBC, and The Wall Street Journal, he's also the first person to have a #1 selling finance book on Amazon USA, Amazon Canada and Amazon UAE. He has written columns for The Globe and Mail, Canadian Business, MoneySense, Swissquote and AssetBuilder. Since 2016 he has spoken at businesses and international schools in over 30 different countries.
---
My Personal Journey
If you didn't grow up in a wealthy household, you and I probably have plenty in common. My dad was a mechanic, and my mom worked part-time at a retail store, earning slightly more than minimum wage. As one of four children, my parents expected me to pay for my own college education. Perhaps I developed an early respect for money because I didn't have any, growing up.
One day, sitting with a cold drink on a friend's patio after finishing a bike race, it hit me. I wanted to travel, swim in tropical waters, ride my bike, meet fascinating people…and work as little as possible. That wasn't just my summer dream. That became my dream for life.
And when I was 19, I met a mechanic who happened to be a millionaire. He taught me that I didn't need a high paying job, in order to build wealth. If I could make money work hard for me, I wouldn't have to work so hard for money.
Before my 20th birthday, I started to invest. By the time I reached my late 30s, I had enough money to retire. Yet, I still tap danced to work each day. But I had options: to quit, travel, volunteer or work part-time.
My wife and I now couple our passion for travel with talks around the world. I also continue to write for several publications, including AssetBuilder, Swissquote and Canada's National newspaper, The Globe and Mail. As you might have guessed, I no longer think about working "as little as possible." Sometimes, I work hard. Other months, I choose to hardly work. I love this variety. It gives me choices as to where and how I spend my time.
Money doesn't make us happier. Nor does early retirement. But how we spend our time matters, so let me share what I've learned about money, investing, happiness and adventure.
---