BALANCE
How to Invest and Spend For Happiness, Health, and Wealth
Coming January 18th 2022
Pre-order Now to Claim Your Bonus: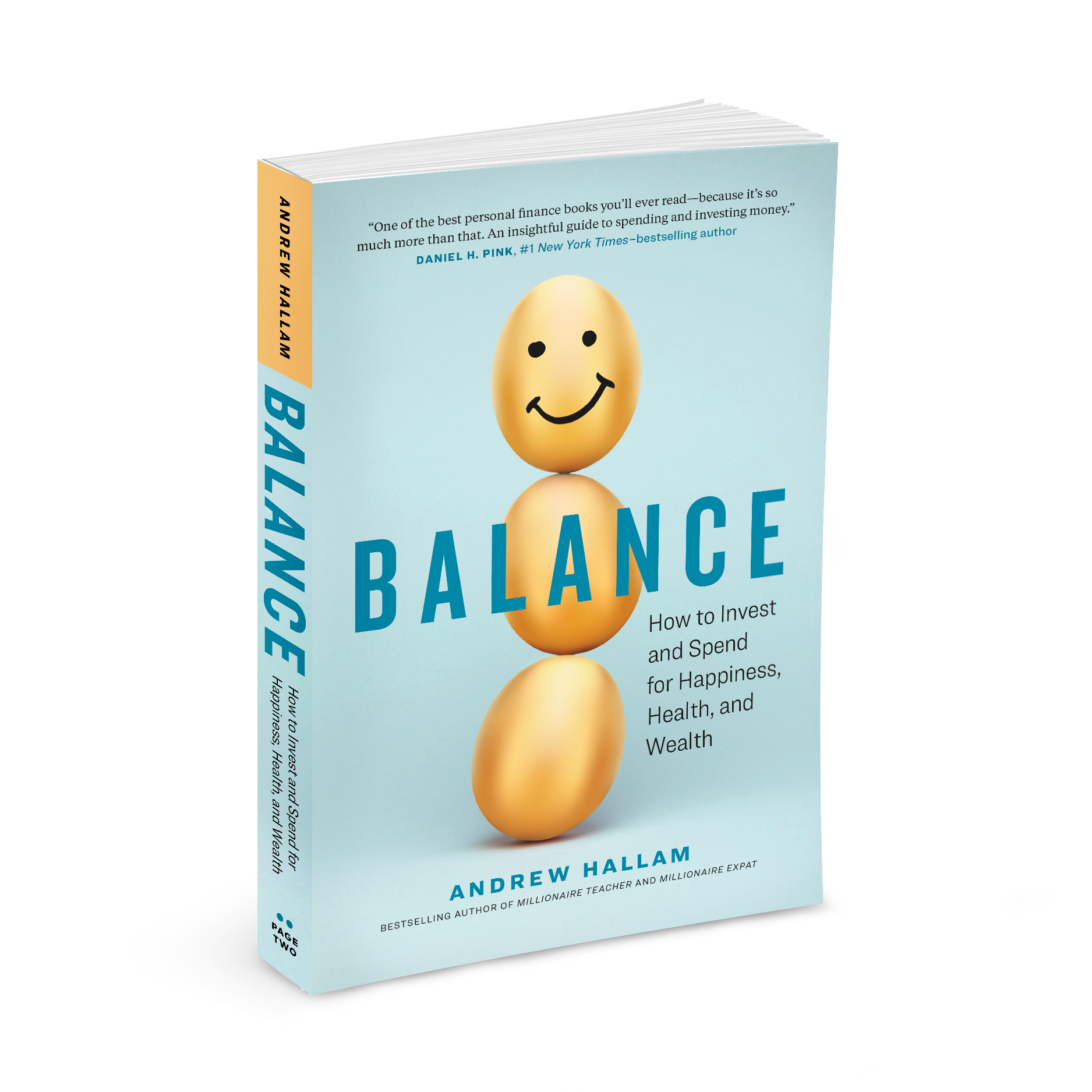 About The Book
Who's happier, a family of adventurers traveling in a motorhome or a family earning millions of dollars and buying the very best stuff? There's no way to answer that question. But after traveling the world for seven years, I know where the odds are higher. This is based on anecdotal observations and robust, behavioral scientific studies. And those stories and studies are referenced in, Balance: How to Invest and Spend for Happiness, Health and Wealth.
Sure, the book explains evidence-based strategies for providing the best odds of success in the stock market. But it's more than that. It helps you answer important questions:
How can we boost longevity, wealth and happiness?
When it comes to spending, what sorts of purchases really enhance happiness? And yes, some material purchases do!
How should we define success? And based on that definition, how can your children be successful?
We all want the best out of life. So allow this book to take you on a holistic journey of success.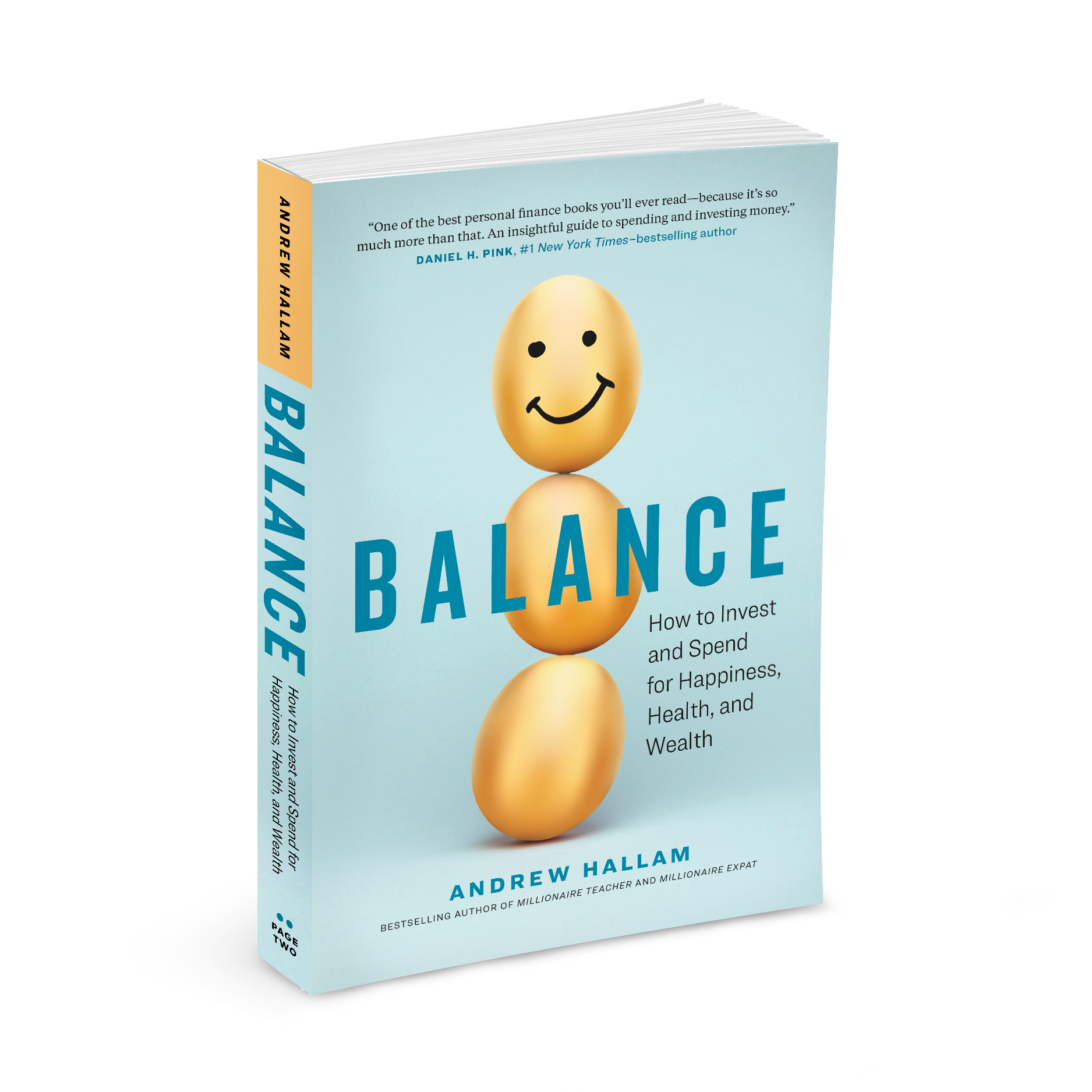 Select Your Preferred Retailer To Pre-Order
Pre-Order now to get access to an exclusive event hosted by Andrew, a PDF of Tips for Living Well, and a Group Reading Guide. Orders of 70+ will receive a direct 90 minute Zoom Session with Andrew.
Remember to forward your receipt to hallambalance@gmail.com to get exclusive access to the thank you event and your 2 PDFs.
Praise for Balance